Brian S. Parsley. M.D.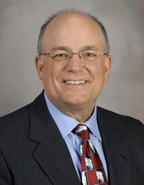 Brian S. Parsley. M.D.
Dr. Parsley's medical practice is devoted to the diagnosis and treatment of arthritis, a disease process which presently affects more than 38 million people across the country. In addition, he specializes in the treatment of problems of the hip and knee in both the young and the old. This includes but is not limited to arthroscopy of the hip and knee, first time and revision joint replacement of the hip and knee, and fractures (breaks) of the hip and knee.
He is a native Texan, born and raised in Houston within a large family of nine brothers and sisters. He is the proud father of four beautiful daughters.
His medical training was local as well, having attended Texas A&M for his undergraduate degree before entering the University of Texas Medical School in Houston.
Dr. Parsley's medical training was further enhanced by a one year Fellowship at the Anderson Orthopaedic Research Institute in Arlington, Virginia during which time he specialized in joint replacement arthroplasty and participated in the surgical treatment of 500 joint replacement patients.
Dr. Parsley is a Board Certified Orthopaedic Surgeon who has been practicing in Houston since 1989. He performs over 350 to 450 Joint Replacement Surgeries per year, and is particularly involved in various research studies which gauge surgical outcomes in an effort to maximize results.
He also performs unicompartmental or partial knee replacements, an effective procedure used with patients whose joint destruction involves only one compartment of the knee. In addition, he is a consultant with Conformis which is a company that has patented technology to design and manufacture custom knee replacements. He also utilizes this technology in his practice. Dr. Parsley performs astroscopies of the hip and knee for the treatment of torn cartilages, labral injuries, femerol acetabular impingement and many other indications.
He was intrumental in the development of a Joint Replacement Program at Christus St. Joseph Hospital and recently at Foundation Surgical Hospital which is an Orthopaedic specialty hospital that opened in 2006. Dr. Parsley is a part owner and Board member of the Foundation Surgical Hospital which is an orthopaedic and spine specialty hospital that was opened in 2006 to provide patient oriented specialty care.
His own ongoing educational process continues in an effort to stay current with new treatment methods for the benefit of his patients. He is Board Certified by the American Board of Orthopaedic Surgery and is a Fellow in the American Orthopaedic Association.
Dr. Parsley served or serves on numerous administrative boards including the The John P.McGovern Museum of Health and Medical Science, the Arthritis Foundation-South Texas Chapter, Faith in Practice medical mission organization and the Houston Haiti Recovery Initiative. He has also served in various capacities over the past years with the American Academy of Orthopaedic Surgeons (AAOS) and the American Association of Hip and Knee Surgeons (AAHKS). Currently, he has been selected to the Presidential Line for the AAHKS.
Dr. Parsley's philosophy of care is deeply rooted in his concern for all aspects of his patients' well being. All conditions which impact their quality of life become a focal point of treatment.
He is committed not only to Excellence in Care but to Caring for YOU.
To know more about Brian S. Parsley MD click the following links.